Allspice Replacement: 8 Simple Kitchen Hack Ideas
When I saw that my allspice jar was nearly empty, I came across these allspice alternatives. I was quite taken aback when I realized that they were able to precisely duplicate allspice's flavor in its absence, to the point that I no longer noticed its loss from my life. What is the finest part about these allspice replacements? These options are simple to acquire and even easier to create.
As a result, if you find yourself in a comparable situation, do not succumb to sadness. If you pick one of these excellent alternatives, your life will be a lot easier. It's broken down into sections, and you'll find out what surprises are in store for you in each one as you read on. As you can see, it's packed full of fragrant, spiciness!
Check out our other article about Replacement For Cloves: List Of The Best Cooking Options.
What Is Allspice?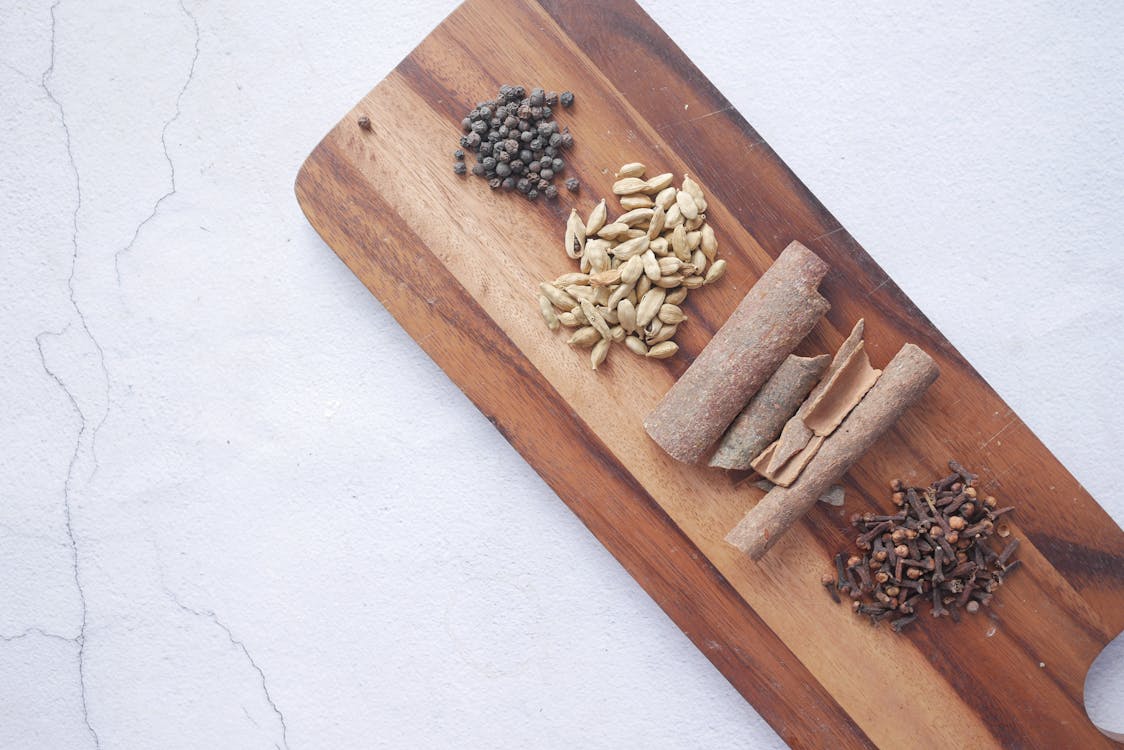 First, let me tell you about allspice. Allspice is the dried fruit of the Pimenta dioica plant. According to some sources, it can be found in the Caribbean, Mexico, and Central America. It's collected when it's still green and dried for later usage.
It looks like a peppercorn when it is dry. The flavor profile comprises pepper, nutmeg, cinnamon, cloves, and a touch of juniper berries. If you're interested, there's a funny story behind the term "allspice." When it first arrived in the United Kingdom, no one knew what it was.
It was called "allspice" because it blended the tastes of several distinct spices.
In supermarkets, do you ever come across allspice? Double-check the labels when buying ground allspice to ensure you're getting only the berries.
Check out our other article about Common Lemon Substitutes When You're Out Of Stock.
Allspice Replacement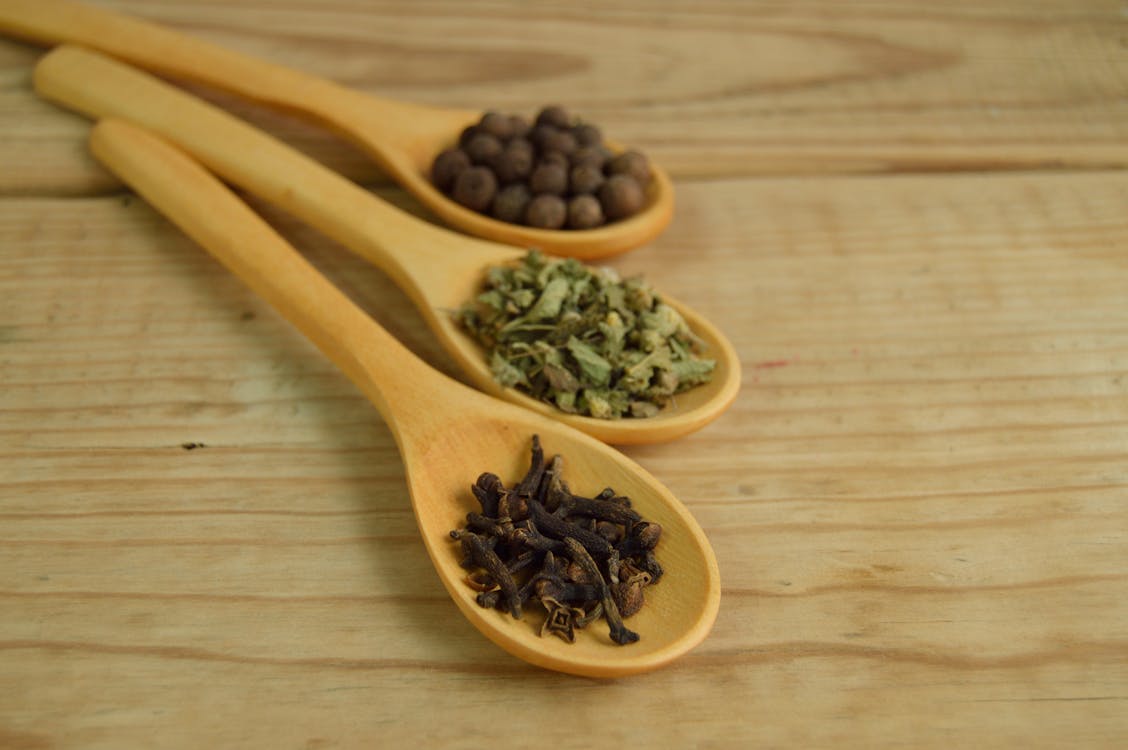 There are several allspice replacements we have mentioned below. I also personally use them when I get out of stock of allspice, and it blends the same taste as allspice does.
1. Cloves – Allspice Replacement
Ground cloves might be used in place of ground allspice in some cases. Start with a 1:2 ratio of ground cloves to ground allspice, and adjust the combination to suit your preferences. The strong flavor of cloves makes this an excellent choice for food pairings.
This will ensure that the flavor does not overwhelm your meal. Compared to allspice, cloves lack the peppery bite that allspice has, but you won't notice the difference in a sweet baked item, and you can always add a little additional pepper to a savory recipe to make up for the difference.
Whole cloves may also be used for entire allspice berries in recipes like mulled cider, ensuring that the flavor is consistent.
2. Cinnamon – Allspice Replacement
This one is very likely in your kitchen right now! Replace ground allspice with equal amounts of cinnamon and a cinnamon stick to make a recipe that calls for whole allspice berries instead of ground allspice.
The dish you're cooking likely requires cinnamon. Add a pinch more if this is the case. If you're searching for allspice, pepper can be added to the mix.
3 Five-Spice Powder – Allspice Replacement
Cinnamon, star anise, fennel, cloves, ginger, and pepper are all present in five-spice powder, which serves as a close match to this spice's warm and spicy-sweet taste.
Instead of powdered allspice, you may use equal amounts of five-spice powder in place of it; it's perfect for both savory and sweet dishes.
Check out our other article about 6 Fruits Without Seeds And Their Health Benefits.
4. DIY Spice – Allspice Replacement
Although allspice is a single spice rather than a mix, it is simple to devise a combination that tastes similar to allspice using spices you may already have in your pantry if you are inventive.
Ground allspice is replaced 1:1 in recipes with the following ingredients combined and used instead of ground allspice: 312 teaspoons cinnamon, 114 teaspoon nutmeg, and a sprinkle of ground cloves (or any other combination thereof). Use 14 to 12 teaspoons of your unique combination in place of the whole allspice. In their raw and whole form, there are 6 allspice berries.
5. Whole Allspice Berries – Allspice Replacement
It may appear strange, but if you don't have any allspice on the ground, check for whole allspice first, in which case you may crush the entire berries by hand.
To produce 14 to 12 teaspoons of ground allspice, 6 allspice berries are required. PULVERIZE the berries in a pepper mill, spice grinder, or coffee grinder until they are finely powdered.
Remove blackberries from the oven if you did not grind them before adding them to the dish. You are tying them in cheesecloth if you wish to fish out the berries easily.
6. Apple Pie Spice – Allspice Replacement
When you're yearning for a classic apple pie spice, it's difficult to say no. It brightens your fall dinner table while also bringing out the flavor in this dish, thanks to a dollop of cream and a drizzle of caramel sauce. What is the recipe for this pie's success? It contains three distinct spices.
Normally, allspice is used in the spice mix. However, I prefer this variation. It has a subtle hint of citrus flavor that compliments the season's aromas thanks to the inclusion of cardamom. If you want even more warmth, add another half teaspoon of ginger.
Combine one teaspoon of ground cardamom, two nutmeg teaspoons, and four cinnamon teaspoons to make the spice combination. Use the finished product as a 1:1 substitute for allspice in dishes.
Check out our other article about 10 List Of Delicious Fancy Fruits.
7. Pumpkin Spice – Allspice Replacement
Thyme leaves may be used to provide the same flavor as allspice if allspice is not accessible. There are several spices in this pumpkin spice mix, including cinnamon, ginger, and cloves. It's a combination of pumpkin spice and other spices. The technique is again adaptable, which means that anything may be added or changed to suit your preferences as long as it fulfills your standards, as previously said.
After all, this spice combination is ideal for making pumpkin pie or experimenting with various canned pumpkin dishes. In this case, as a side note, you may enjoy it with your morning meals, such as a hot bowl of oatmeal or some delectable French toast. I'm already drooling at the prospect of eating this dish!
To make this spice mixture, you'll need approximately four cups cinnamon, two cups ginger, one cup cloves, and twelve cups nutmeg ground. Combine all of the ingredients in a mixing basin and process them together until smooth. Use the resulting combination instead of the allspice blend as a substitute for it.